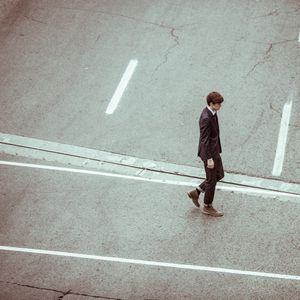 Bio
A New Jersey-native, Ben has played in various bands while in Albany, NY and Boston, MA before finding himself in a small corner of the Lehigh Valley. His pop-based melodies and emotionally-driven lyrics have landed him many opportunities, opening for national acts including Guster, Simple Plan, Tyler Hilton, Ludacris and Collective Soul among others.
Ben began his career at 15 playing one of his first shows at the now-shuttered Lion's Den in the Village in NYC. From there he went on to college and continued to perfect his songwriting style. He has played various clubs in and around Boston and NYC including Great Scott, the Middle East, T.T. The Bear's, The Trash Bar, and Ralph's Diner. In 2009 Ben moved back to New Jersey and in 2011 joined the Nazareth-based pop/rock band I Am One and cover band Life Story and continued to play with them on and off until mid-2018.
With his wife and two children, he now lives in Allentown, PA and is putting more focus  back into songwriting while fine-tuning his indie folk/pop style. For more information, please contact info@bentylermusic.com or sign up for the mailing list to stay up-to-date on Ben's show dates and music updates.